Day 4 was a tiny bit better than the 2 previous days. I was very tired yesterday after dealing with my bank and cell phone company and all the crap they were trying to pull. They had no idea who they were dealing with though, I am my grams granddaughter through and through. lol.
Ok, so I switched to Divergent at the beginning of the day, I just really wanted to get back into it after a bit of a break from it. I am truly enjoying this book, though it is not my normal genre, I have to admit I am exited to read the whole trilogy now.
So, I started reading at about 4 am and got about 26 pages in before I had to get ready to leave by 6 am to take some kids to school. Then, I got the older kids dropped off at 7 am and then the younger one and I went to his school and sat in the parking lot to wait til 8 am for him to go inside. I read the whole time while he played a game on his phone (we don't talk much, lol... Just so everyone knows, these aren't my kids, they are a friend of mine's kids). I read about 30 pages then.
From the time I got home shortly after 8 until 10 I answered e-mails and did my update for the read-a-thon. At 10, I started reading again and ended up having to deal with my bank and cell phone company, so I only was able to read 8 pages.
I left the house to run errands at noon and was gone til 4. I went outside to play with the dogs and took my dog on a walk. At 6 I sat down and started reading again and got 6 pages in and then decided I needed to eat, so I made dinner and then worked on a video for you tube and then showered and went to bed at 9. Yeah, I am old and need my sleep so I can get up at 5 to start all over again, lol.
So there is my update for Thursday, Friday is already shaping up to be better than the last 3 days. I am excited! :)
Have a wonderful day everyone!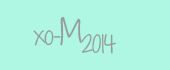 "Dare to stand before those you fear and speak your mind, even if your voice shakes."
― Maggie Kuhn