Hello Everyone! :)
I have some exciting news! I am doing a giveaway! I have met 2 ladies and then a 3rd that I have known for a good long while, who are authors and are helping me with this giveaway by be so kind and offering some items!
I will be using rafflecopter to do the giveaway, so no one will be selected by me or any of the authors involved in the giveaway.
So let's start with what you will be joining in the giveaway to win and then we will go into the details and ways to enter.
Prize #1:
Penny Reid,
her
Knitting in the City Series
is great! You should go check them out, just click her name and it will take you there.
So, she was generous enough to give a shirt from the
Georgia Indie Author Event.
One lucky winner will receive this tee.
Prize #2:
Angie Martin's
book, Conduit. It is a psychological thriller, I am so excited to read it myself as soon as I finish the book I am currently reading. Angie is so sweet and we bonded over the fact that I live in the city she grew up in, she doesn't live here any longer, but all of her books take place here in my city. One winner will receive this book. She is able to give it in a few forms: EPUB, MOBI, PDF, Kindle Gift.
Prize #3 and #4:
The Cowboy Meets His Match
now, but I should tell you that it is the last in a long series that I promise you that you'll want to read it first.
The Hearts of Desperation Series
is such a heart-warming series.
Roxann Delaney
really knows how to write a wonderful romance novel.
1 winner will receive a print copy and the other winner will receive an ebook.
(Edit: There will also be a second Ebook of Conduit by Angie Martin included in this giveaway, so that makes 5 winners!)
I will be emailing you once we have picked the winners, so make sure your email address is right on rafflecopter. Also, I will only be waiting 72 hours to hear back from you with your information. After that, I will pick someone else to win the prize instead.
This is a U.S. only giveaway!
Now, please, go forth and tell your friends :) (contest entry is below, keep scrolling)
Have a great Hump Day!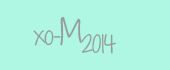 a Rafflecopter giveaway